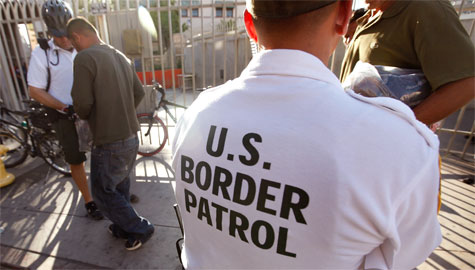 On Tuesday's Mark Levin Show: There's so much destructive activity going on in this country under the guise of compassion. We have illegal immigrants coming to America from all over the world and we have no idea what their motives are because they aren't being processed or assimilated. Sanctuary city policies resonate to the criminal element of illegal aliens, protecting them from the law while promoting illegal activity. Donald Trump resonated with so many because he was able to get a message out in a few minutes that many have been trying to get out for years. Also, once liberty is lost it's hard to get back, and it's future generations that suffer the most. Most of the Republicans running for president would allow the destructive policies of the left to continue and destroy the future of our children. America's status as a great nation isn't being threatened by any foreign power, but from within. We must defend this nation and its institutions, customs, and traditions. We need to take the stand and make the effort today; this is the new civil rights movement. Later, Mark speaks with David Daleiden from the Center for Medical Progress about the corruption of Planned Parenthood. Finally, Mark is joined by Sen. Rand Paul to discuss his tax plan.
THIS IS FROM:
Breitbart
Mother Of Son Murdered By Illegal Alien Slams Sanctuary Cities, Politicians: 'Your Silence Speaks Volumes'
Breitbart
New Video Shows Another Planned Parenthood Doctor Haggling Price Of Baby Body Parts
Right Scoop
ESPN Host Is Being Crucified By Black Twitter For Not Towing The Line On 'All Lives Matter'
Pompeo.House.gov
Secret Iran Side Deals?
http://pompeo.house.gov/news/documentsingle.aspx?DocumentID=398509
USA Today
More children living in poverty now than during recession
Hot Air
ObamaCare: Fewer doctors but higher premiums and deductibles
Breitbart
More Than Half Of New Ca Driver's Licenses Go To Illegal Immigrants
You Tube
How Would You Kill the Tax Code?
Image used with permission of Getty Images